Books & Supply Lists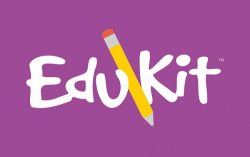 Great Hearts Irving will once again be partnering with EduKit to make school supply shopping as easy as possible for our families. Stay tuned for information on how to order your child's 2021-2022 EduKit!
School Supplies
Students attending school online will need the same supplies as those attending school in person. Supply lists by grade level can be found below.
2020-2021 Kindergarten School Supply List
2020-2021 1st Grade School Supply List
2020-2021 2nd Grade School Supply List
2020-2021 3rd Grade School Supply List
2020-2021 4th Grade School Supply List
2020-2021 5th Grade School Supply List
In efforts to accommodate varied learning preferences, we are offering different school supply lists for our 10th, 11th, and 12th grade scholars. Below you will find a supply list that caters to a learning preference for binders and dividers, or a list that caters to a preference for notebooks. Please base your shopping off of only one of the lists per grade below.
2021-2022 6th-12th Grade School Supply Lists
Classics to Keep
It is the tradition of Great Hearts academies to inspire students to develop a personal library of literary classics they can keep, annotate, and return to throughout their lives. Therefore we encourage parents to purchase these "Classics to Keep" so that your student may graduate with an impressive library of literary masterpieces. Please do your best to acquire texts with the exact ISBN provided. This will ensure that the text aligns with our curriculum and that the entire class has books with the same features and page numbers.
2020-2021 Lower School (K-5) Classics to Keep LisT
2020-2021 Upper School (6-12) Classics to Keep List
Upper School Textbooks
At the beginning of the academic year, textbooks are issued to each student to use at home for the remainder of the year. The issued textbooks are to be returned in permissible condition at the end of the year.