Thanks to all who made our first Spirit Night of the year at Spring Creek Barbeque a fantastic evening! We had a great turnout. Parents, students, teachers, coaches, and even our Headmasters played an important role in making the event a success. What a great way to raise funds for our school while enjoying delicious barbeque and connected with our Great Hearts Irving family!
Next Spirit Night at Shake Shack!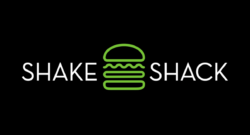 Our next Spirit Night will be hosted by Shake Shack Las Colinas on Tuesday, October 5th from 11am to 10pm.  Shake Shack will donate 25% of your meal purchase to Great Hearts Irving. This time, the money raised will be used to fund the Lower School Storybook Festival!
Show this flyer at the register or use the code DONATION25.
Spirit Shirts
Students are encouraged to show their Mustang pride by wearing a Spirit Shirt (or any Great Hearts Irving t-shirt) to school on the day of Spirit Night events. Our classic, red Mustang Spirit Shirts available to purchase for $10. Click here to place an order for your child and our PSO will work to fulfill it for your as quickly as they can. You can pay via Venmo @PSOGHI or PayPal @GHIPSO (Please select the friends and family option, as we are a non-profit organization.)