"I bloom."
Floresco, a Latin word meaning "I bloom," is an annual gala fundraiser event in celebration of and contributing toward the exceptional education students receive at Great Hearts Irving. At Great Hearts Irving, our unique curriculum and culture causes our scholars to "bloom" into culturally-literate, free-thinking, well-rounded, and, above all, virtuous young persons.
Our 5th annual Floresco will be held on Saturday, April 23rd, 2022 from 6:30-10:30 p.m. at the Embassy Suites Dallas DFW Airport North in Grapevine, Texas and will include a delicious sit-down dinner, amazing auction, and entertainment by our own Great Hearts Irving faculty. Funds raised at Floresco will help finance improvements at both the Upper and Lower Schools.
Tickets
Floresco tickets are available now!
Purchase Your FLoresco Tickets
Sponsors
Rose Level
Rajan and Reena Patel are thrilled to contribute to the expansion of Great Hearts. Their daughter Sydney has absolutely enjoyed her time at Great Hearts Irving thus far. Rajan and his family have been in Irving for over forty years and own the State Bank of Texas, a community bank.
At Key Construction, success is measured by the relationships we build. Great Hearts is an excellent example of a successful relationship. Working at their Lakeside and Irving Campuses has provided us with an opportunity to build new learning facilities that will offer everyone a first-class education. We're excited to watch the success of the Great Hearts students, and we're proud to be part of the Great Hearts team.
Rose-level sponsors and Great Hearts Irving parents Melva and Francois Faucon say, "The reason we choose to donate to Great Hearts is because it is our school by choice. We decided to give Great Hearts a chance over private school 7 years ago, and we do not regret the decision. The education and values our kids are receiving and applying to life are invaluable."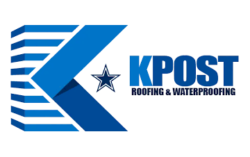 KPost, the official Roofing & Waterproofing Company of the Dallas Cowboys, is your go-to for all of your residential and commercial roofing and waterproofing needs. Have your roof inspected by choice, not by chance. Call or email for a free roof inspection: 214-884-2783 or info@kpostroofing.com.
Lily Level
Michael McCully and Teresa Toland are eager to sponsor Floresco on behalf of Asher, Bennett, and Sarah Blake. They appreciate the exceptional education and enjoy the formation they see in their grandchildren. In a time of distraction, they delight in the rich conversation and joy of children excited about life and learning.

Tulip Level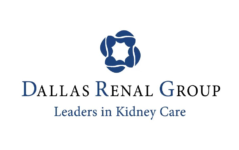 Dallas Renal Group and Liberty Dialysis: Dr. Samir Nangia and the professionals at Dallas Renal Group and Liberty Dialysis provide professional, courteous, compassionate, convenient, and state of the art medical care, where the patient is paramount.
Damien and Danielle Van der Putten are licensed public insurance adjusters with a focus on and commitment to their customers. They will negotiate on your behalf with your insurance company and with reputable contractors to get your property restored correctly.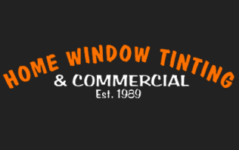 Home Window Tinting & Commercial's mission is to help as many customers as possible who seek to lower their energy consumption, reduce heat inside, and reduce interior fading by installing window film. They aim to please with a 100% installation guarantee.
Mid-Cities Data Comm offers business phone systems and telecommunications services including installation, service & repair, cabling, paging, and voicemail solutions to the Austin, San Antonio, Dallas / Ft. Worth metroplex, North Texas and southwest areas. Thank you Mid-Cities Data Comm!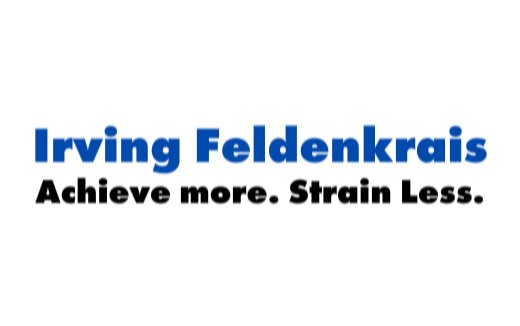 Remember when it didn't hurt to move? By improving the quality of your movement, you radically improve the quality of your life, so that you can do what you want to do, and do it well, whether that's improving your athletic potential or just enjoying how nice it is to throw away the pain-killers and keep up with your grand-kids. One-on-one and group lessons available. Email russ@irvingfeldenkrais.com or text 972-281-7733.
Tulip-level sponsors Rick and Nelly Macias tell us, "Our family truly feels blessed by Great Hearts Irving providing our children a wonderful classical liberal arts education. We love the rich curriculum, the classics to keep, and the formation in virtue. We are thankful for the passion of the talented teachers and excellent leadership of administrators. Those are only a few of the reasons we are thrilled to be a Floresco sponsor and encourage others to join us in the Great Hearts mission of educating young people for the lifelong pursuit of truth, goodness and beauty."
Escobar Law strives to be the DFW Defense Attorney Law Firm that you will always choose to handle your legal needs. Escobar Law represents clients in personal injury, criminal defense, and family law matters. The attorneys and support team at Escobar Law have the experience, knowledge, and dedication to be effective in the courtroom and the compassion to treat you like one of our own family members.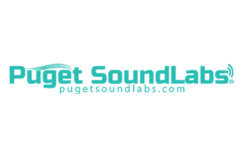 Founded by Vik & Julie Hathiramani, Puget SoundLabs' mission is to provide the tools needed for better hearing and a better quality of life. We carry quality hearing care components & accessories for institutions and individuals alike.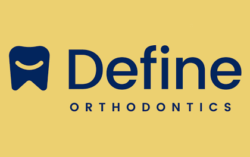 Dr. Sodhi of Define Orthodontics brings warmth, experience, and a passion for dentistry to every patient. She provides complete orthodontic services in Irving for children, teens, and adults with an emphasis on quality of care and sustainable outcomes.
Our goal at Compass Outdoor Design is to create a living area you'll enjoy for years to come. Whether it's a pool, covered patio, fireplace, or outdoor cooking area, so many memories are built from time together outside with friends and family. We want this new space to be an extension of your home, and as parents of two Great Hearts scholars, we understand how important that space is for kids to use as they get older. If you've been thinking about upgrading your outdoor living space, give us a call and let's bring that vision to life!
Automated control systems are a proven way to maximize your energy efficiency and reduce operating costs. At Aire Dynamics, our HVAC professionals provide turnkey service for everything from comfort control to computer room cooling. Whether you have clogged pipes or specialized jobs, our plumbing team provides high-quality service. You'll get the most skilled and experienced mechanical crews to install and maintain your vital systems.
Great Hearts Irving Kindergarten parent and Tulip-level sponsor Kaajal Babaria writes, "Great Hearts' Socratic teaching method has opened up my daughter's way of thinking in so many positive ways. In just her first year at the academy, I have seen positive development in her critical thinking, which has her more focused on how she thinks versus what others think. The faculty and staff respect the students' ideas, creating a sense of belonging in the classroom. I am more than happy to support Great Hearts Irving for all these reasons. Thank you for all you do for our children."
Daffodil Level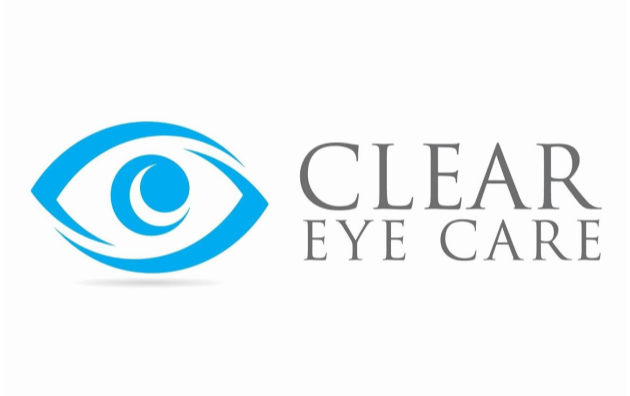 At our two convenient primary eye care locations in The Colony and Coppell, Dr. Heeg and the staff at Clear Eye Care offer attentive, thorough eye exams in a comfortable, professional environment. The comprehensive eye exams we conduct not only determine our patients' needs for vision correction but also offer early detection and treatment of eye diseases.
Dr. Rozas of Melissa Rozas D.D.S and Associates of Coppell believes every child deserves exceptional, comprehensive oral health care in a safe, fun, and loving environment! Our mission is to provide your child a dental home nearby that will serve them through each stage of their life, from dentistry for infants to teens.
Triple S Car Wash Partners, LLC, a preferred developer for Tidal Wave Auto Spa, enthusiastically supports the incredibly virtuous teachers and administration at Great Hearts Irving—the flagship Great Hearts academy in North Texas.
The staff at Allen Chiropractic puts your specific needs first. We are proud to provide a high quality level of customer service, professional experience, and commitment to health and wellness to all our patients. Our goal is to improve your lifestyle by caring for your health. With years of experience, our chiropractors are capable of analyzing your body and creating a custom pain relief and rehabilitation plan to benefit your health.
Become a Sponsor
You can help with the success of Floresco! Your tax-deductible donation in support of our event is an excellent way to support Great Hearts Irving scholars and advertise your business or service to our Great Hearts Irving community. All proceeds from the evening directly benefit Great Hearts Irving. As a sponsor or underwriter of Floresco, your business can be advertised on our invitation mailed directly to families, website, Facebook page, on all printed materials, and throughout the night of the event. We especially love Great Hearts Irving parent-owned businesses!
We are very grateful for our sponsors and their partnership. For more details contact give@greatheartsirving.org.
Sponsorship Levels at-a-Glance
Silent Auction
The Floresco silent auction is always a highlight of the evening. We are diligently connecting with businesses, restaurants, theaters, hotels in town and out of town, teachers, friends, and even Esther our beloved service dog to find the very finest auction items for you to bid on. You can help us by reaching out to businesses you frequent and asking them to support our school. Every dollar raised goes straight to supporting Great Hearts Irving. To make a donation, please complete a Donation Form with the item being donated and its estimated value. Items can be left at either the Lower School or Upper School front desk.
Silent Auction Donation Request Letter
Lower School parents will again be contributing to class baskets to enter into the silent auction.
Upper School parents will be contributing items for the silent auction according to themes-by-grade. 6-10th grade donations can be brought to school labeled with the name of the donor on the envelop, while 11th and 12th grade donations should not be brought to school and require pickup arrangements.
Stay at the Embassy Suites
Our host for the evening, the Embassy Suites Dallas DFW Airport North in Grapevine, is offering Floresco guests a special room rate the night of the event. For just $139 + tax, Floresco guests can book a beautiful suite with included and delicious breakfast buffet the next morning. The hotel is also hosting a Happy Hour the evening of Floresco from 5:30 to 7:30. There are only a limited number of rooms available, so book early!