New Family Orientation
Welcome New Lower School Families!
All of us at the Lower School here at Great Hearts Irving could not be more delighted to welcome you into our community and look forward to meeting our newest students in the months to come.
You chose Great Hearts Irving not only because of our rich and rigorous academics, but also because of our passionate commitment to ennobling the whole person. This important mission can only be accomplished in partnership with you, our scholars' parents. Our partnership begins now, and we look forward to working with you in the years to come in teaching our students what is true, training them to choose what is right from what is wrong, and cultivating in them a sense of wonder at all that is beautiful in this good world we inhabit together.
Parents of new Great Hearts Irving Lower School scholars  in all grades are invited to join us on the Lower School campus  for New Family Orientation on Thursday, April 27, 2023 from 6 to 7:30pm. The evening will be your opportunity to learn about classical education and your child's new school, meet members of our Leadership Team, and, of course, ask questions. We hope you will join us.
Parents Only, Please
While we are very excited to meet our newest scholars and we know arranging childcare can be challenging, New Family Orientation is designed for parents only. Please plan to leave the kids in someone else's care for the evening.
Parents may park anywhere in the parking lot and should enter at the Green Door.
Be sure to visit greatheartsirving.org/lowerschoolnewfamilies as well where you will find lots of useful resources about life at our academy.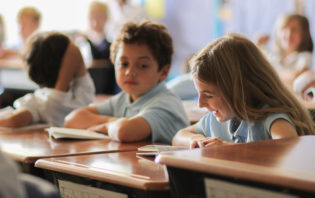 Information for New Families
We have compiled all manner of resources families new to Great Hearts Irving might find useful into one convenient location!
Learn More