Autumn Fest
Announcing the 2022 Great Hearts Irving Lower School Autumn Fest! Autumn Fest is a community-building event featuring games, concessions, the annual and much-anticipated teacher dessert auction, and much more! See below for full details.
Where and When
Saturday, September 24, 2022
11am-2pm
Lower School Parking Lot
3350 W. Story Road
Irving, Texas 75038
Admission
$2 per guest (ages 2 and under free!)
All admission will be sold at the gate.
While we can accept payment via our online payment system, we highly recommend families bring cash to make our entry lines as efficient as possible.
Want to skip the entry line? Consider becoming a sponsor! Sponsorships include admission for your family, and your special gold wristbands will be delivered to your child's classroom ahead of time so you can walk right in to Autumn Fest. See below or contact Mary Pantin for details.
Where to Park
Thanks so much to our neighboring businesses who have graciously opened their parking lots to us for Autumn Fest! Please park in designated areas.
Things to Do
Autumn Fest will be a smashing good time! Come-and-go, or stay for the whole action-packed and fun-filled day! Mix, mingle, and make sure to stick around for our one-of-a-kind surprise conclusion. This year's attractions include:
Perennial Favorites
Bounce Houses, Obstacle Courses, Face Painting, Petting Zoo, Giant Chess, and more!
Backyard Games (New This Year!)
Cornhole, Giant "Tumbling Blocks," Ladder Golf, and Sidewalk Chalk
Soccer Shoot Out
Sponsored by our friends at Irving Spiderz Soccer Club, test out your passing, dribbling, and shooting skills!
Hayride Parking Shuttle (New This Year!)
Ride to and from Autumn Fest on our hay ride parking shuttle!
Faculty Dessert Auction
The much-anticipated and epic Faculty Dessert Auction is back! Bid to take home these beautiful and scrumptious desserts crafted by our very own teachers. All proceeds benefit our PSO.
Food and Drinks (sold separately)
Chili ($2 cash)
Rita's Italian Ice ($3 cash)
Chick-Fil-A Sandwiches and Nuggets ($5 cash)
Candy, Drinks, and more sponsored by Upper School Mustang Athletics (cash only)
Almost all concessions will be cash only, so don't forget your pocketbooks!
Volunteers Needed
Available to help make our event go off without a hitch? Whether it's just a little or a lot, there are lots of ways to help.
Chili Cook Off
Whet the sharpening steel, and stoke up the fires! Don your apron, hand-select your ingredients, and enter your best chili recipe in this year's Autumn Fest Chili Cook Off! Your chili can be submitted as an entry into one of three categories: mild, spicy, and vegetarian. Our esteemed tribunal of judges will award a blue ribbon to the winner in each category along with a one-of-a-kind prize to the overall Grand Champion (not to mention the glory)!
To enter your chili, sign up for a slot. Act decisively; there is only room for six entries in each category.
Sponsorships
This year's Autumn Fest is a community-building event, rather than a fundraiser. To help bring in some of our favorite events and activities, we are seeking families to partner with us as sponsors. Sponsorships are donations in any amount of $50 or greater.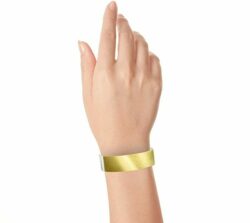 When your family provides a sponsorship, your admittance to Autumn Fest will be included. Special gold wristbands will be delivered to your child's classroom prior to Autumn Fest so your family can skip the line and walk right in!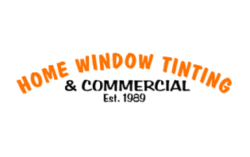 We would like to extend our extra special thanks to our friends at Home Window Tinting and Commercial for their generous sponsorship of Autumn Fest. Tim Miller and his team have worked closely with Great Hearts Irving on several projects over the years, and we are glad to call them one of our Community Partners.
Questions? Interested in learning more about becoming a sponsor, volunteering to help, or anything else related to Autumn Fest? Contact Mary.Pantin@greatheartsirving.org.