The Love and Logic® approach to discipline is a practical and straightforward philosophy, backed by over 45 years of lived experience and utilized with exceptional results in families and schools across the country, including the Great Hearts Irving Lower School.  This year, we are proud to be hosting an evening on Love and Logic® skills for you, our parents, so that you can learn more about the approach to discipline our teachers are taking at school and the power of the Love and Logic® approach to bring renewed joy and calm into your own home.
When and Where
September 7, 2022
6:00 to 7:30pm
Great Hearts Irving Upper School
Athena (New) Building Gym
3520 World Cup Way
Irving, TX 75038
Please note that this event is intended for parents only. Children should be left at home.
RSVP
To help us know how many guests to prepare for, please let us know you intend to join us. Parents only, please!
Our Distinguished Guest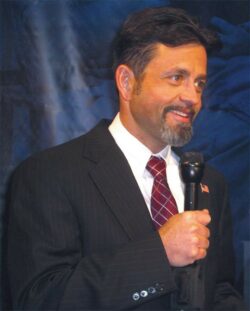 Charles Fay, Ph.D. is President of the Love and Logic Institute, internationally-recognized author of numerous books on parenting and teaching, consultant to schools, parent groups, and mental health professionals worldwide, and exceptional public speaker. But even more importantly, Dr. Fay is a parent and teacher with decades of experience applying Love and Logic® skills in his own family and classrooms and training others how to do so with success.
Love and Logic® Insider's Club
Want to learn more about Love and Logic® skills? Sign up to receive weekly email tips and inspiration by joining the Love and Logic® Insider's Club.